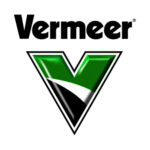 Website Vermeer
The CNC Programmer—Chip creates and maintains computer numerical control (CNC) programs used to direct CNC machine tools to accurately and safely manufacture parts. This role strives to support Engineering, Manufacturing, and Continuous Improvement to increase machine utilization, program new designs, and develop recommendations for tooling and equipment purchases. This position programs or applies to lathes, machining centers, and press brakes.
Essential Duties and Responsibilities include the following. Other duties may be assigned.
Demonstrate the Vermeer characteristics of caring culture, demonstrating agility, customer focused, and stewardship and model the associated behaviors.
Analyze blueprints, sketches, and/or data to develop computer programs using offline software to ensure 5S and safety, machine efficiency, and set-up ease within the machine and tooling capabilities.
Revise existing CNC computer programs to accommodate ECN changes on blueprints and in the event of new tooling applications and/or process improvements.
Instruct and train new and existing operators to address questions relating to programming and processes.
Maintain a master file of CNC programs for machining centers, lathes, and press brakes.
Monitor the uploading and downloading traffic between the server and any CNC equipment.
Create and maintain documentation around the setup and operation of CNC equipment.
Education and/or Experience
Associate's Degree in Machine Technology or related field with 1-2 years of previous experience of CNC machining and/or forming; and/or equivalent combination of education and experience required.
Other Skills and Abilities
Ability to read and interpret documents such as safety rules, operation and maintenance instructions, and procedure manuals.
Knowledge of machine capabilities.
Ability to provide strong attention to detail when examining prints.
Ability to prioritize multiple tasks while supporting the department.
Ability to produce accurate, professional and error-free documents in a timely manner.
Demonstration of good verbal and written communication skills.
Ability to effectively manage time and resources.
Ability to provide informative and professional assistance when working with the public/customers and co-workers.
Ability to maintain positive interpersonal relationships which encourage openness with customers and peers.
Travel
Up to 5% domestic and/or international travel by car or plane may be required.
Work Location
ONSITE: A team member's day-to-day work is best done on a Vermeer campus. If work content can be occasionally completed at an offsite location, discuss potential arrangements with your manager.
Equal Opportunity Employer
At Vermeer Corporation, we believe in the value of your unique identity, background, and experiences. All qualified applicants will receive consideration for employment without regard to race, color, religion, sex, national origin, age, marital status, genetic information, disability, sexual orientation, gender identity, veteran status or any other status protected by the law. Applicants requiring a reasonable accommodation due to a disability at any stage of the employment application process should contact Team Member Solutions at (641) 621-8767 or at hr@vermeer.com.
Interested? We'd love to get to know you.